Modern responsive websites
We design modern, responsive websites. We offer full care about the website, effective positioning and advertising in the google search engine.
Our projects we implement from A to Z providing full technical support, so that all costs associated with running a corporate website will be on a single VAT invoice, and the customer has a guarantee that his site will always work properly.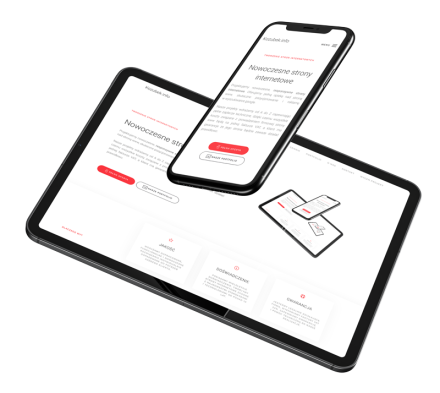 Professional web design is one of the main items in our offer. Kozubek.info company specializes in designing and creating websites in the following cities: Racibórz, Rybnik, Gdańsk, Katowice, Cracow, Lublin, Łódź, Olsztyn, Opole, Poznań, Pszów, Szczecin, Warsaw, Wodzisław Śląski, Wrocław, Żory. We also provide our services remotely over the Internet in Poland and Europe. We create professional websites and online stores tailored to your needs. We provide full technical support such as: Server, domain, positioning, administration. We design logos and create visual identity for companies. We design and print such as business cards, business cards, flyers. We offer attractive discounts on service packages.
Do you have an idea for a website?
Contact us and we will prepare an individual quote for you. We hope that soon you will join the group of our satisfied customers and we will have the opportunity to implement a website for your company with the guarantee of the highest quality.